Are emotions such as anger, sadness, resentment or low self esteem affecting your quality of life? Do you feel that life has lost its 'sparkle'? Have you lost your work/life balance?
I believe that by providing you with the opportunity to talk openly and explore your feelings and emotions in a confidential setting, we can work together to make positive changes in your life.
As young children we learn strategies to help us cope but these can become unhelpful in later years. Together, and at your pace, we will look at what is troubling you and the possible reasons for it, allowing you the opportunity to have a better insight into yourself and your relationships with others.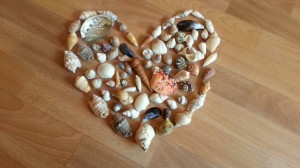 What next?
If you now feel ready to take the next step into counselling we need to meet for an Initial Assessment. At this appointment we can talk briefly about what you are hoping to achieve from counselling and I can tell you about the ways in which I work. Before beginning counselling it is crucial that we both feel we will be able to build a strong, trusting therapeutic relationship. At the end of this session we will decide together whether we feel this is the right environment for you and the best way to progress.
I offer short and long term therapy and we can talk about what will be best for you at our initial meeting. We will usually meet on a weekly basis but this can be adapted to best meet your needs.
If you are seeking counselling in Cornwall/St Austell please feel free to contact me on :
07497157172
lwcounselling1@hotmail.com